Glossybox
for August will include five items (one seems to be an either/or):
Spoiler 1:
Jelly Pong Pong Lip Blush
Pressed Powder? Photo Credit: Barneys
Spoiler 2: An item from
Sue Devitt Cosmetics Triple C Weed pressed powder compact.
It says "colors vary"
Photo Credit: Airelle
Spoiler 3:
Airelle Berrimatrix Intense Repair Complex
Photo Credit: Pandora's Makeup Box
Spoiler 4:
Pandora's Makeup Box Nail Polish
(The only color I know of so far is a pale pink).
Photo Credit: Novex
Spoiler 5:
Novex Brazilian Keratin
Photo Credit: Anatomicals
Spoiler 6:
Anatomicals' Spray Misty for Me Facial Spritz
Spoiler 7:
Modelco Eyeshadow Duo in Bronzed Goddess
Photo Credit: Modelco
Spoiler 8: A denim makeup bag from Guess and a 30% coupon code.
*
Enabler alert
You can get an extra $2.75 off if you use your
ebates
account to subscribe to Glossybox. I try to check ebates every time before I buy something, because I can usually get a discount there. It even works on their special edition boxes.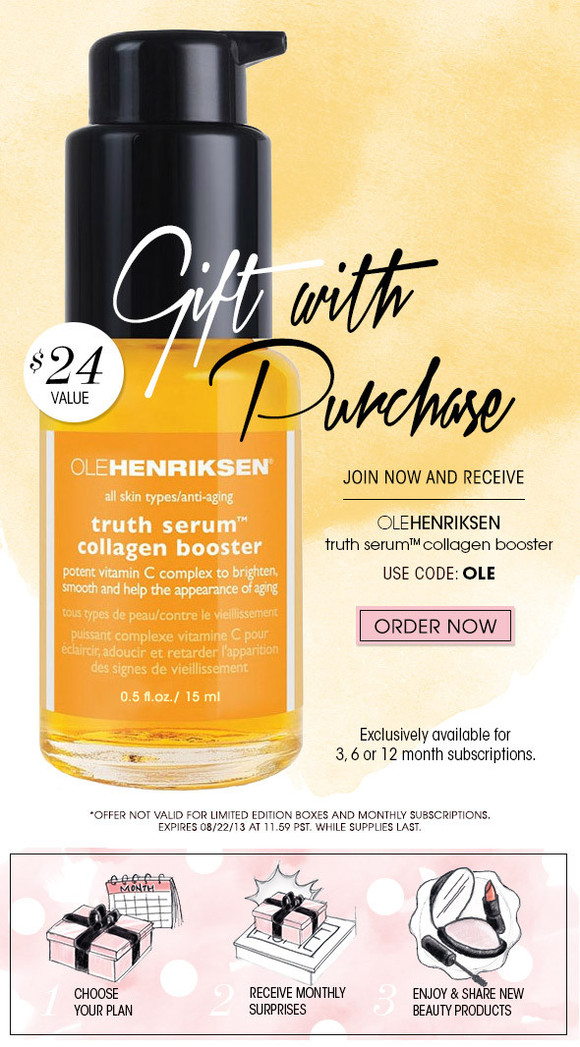 Photo Credit: Glossybox
And please
follow Spoiled Boxes
because it would make me smile :-)