POPSUGAR
Must Have March 2014 Box is 1.8 pounds!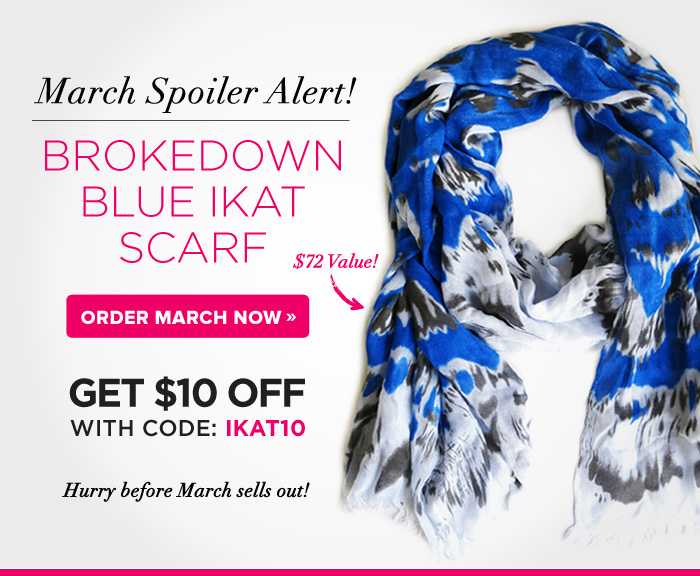 My box is here!
The March POPSUGAR box!
Spoiler 1:
Blue Scarf from Ikat/Brokedown
Spoiler 2:
Bauble Bar Elephant Ring Holder
Spoiler 3:
Jurlique Advanced Herbal Recovery Serum
Spoiler 4:
Fig Bar from Nature's Bakery (Not sure about the flavor)
Spoiler 5:
Dog Ear Necklace
Spoiler 6:
Snapea Crisps
Spoiler 7: Mini Stability Exercise Ball (No idea which one specifically. I actually do not have one like this!)
You can get $5 off with this code: REFERFRIENDS OR GET5
or $10 off with IKAT10
More spoilers as I learn them!
And please
follow Spoiled Boxes
because it would make me smile :-)